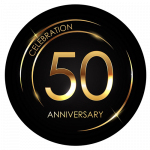 Welcome to Chandra Panagoda & Company
Trusted Funeral Directors with over 50 Years of History
Chandra Panagoda & Company is a well-respected independent family owned and operated funeral directors with nearly 50 years of experience and expertise. We are reputed for providing the professional service, personal support, advice and guidance for our clients during the times of distress and Bereavement. We offer a comprehensive range of funeral packages – traditional or bespoke – tailored to suit the diverse needs of the people of every faith and religion.
We understand that losing a loved-one can leave you feeling extremely bewildered and overwhelmed. We at Chandra Panagoda are dedicated to ensuring your experience of arranging a funeral is as stress-free as it can be. And we will be there to guide you each step of the way offering you the support you need to make a very difficult time less painful. Our service is available 24 hours a day and 7 days a week 365 days a year to help guide and assist you in during a period of distress and intense emotions.
Trusted Service
The trusted funeral service provider in Sri Lanka with nearly 50 years of service excellence catering to clients of diverse backgrounds.
Complete Service
We handle complete & comprehensive funeral services on behalf of the clients during the period of stress & bereavement.
Wide Range of Choice
We offer wide range of funeral packages to choose from for clients based on their budget and other requirements.
Prepaid Service
Prepaid funeral plans allow you to plan your funeral in advance and leave your loved ones from the hassles of the funeral arrangements.

The Aim of Catering to Clients of Diverse Needs
Our Packages
"Now You Can Inquire & Order Our Prepaid Plans through Our Hotline 0717 820 820"
Pre-paid funeral plan is one of the unique services offered by the Chandra Panagoda & Company during the last 40 years of service.
Pre-paid funeral plans allow you to fix the cost of a future funeral at today's prices. With plans in place, not only is it guaranteed that your funeral will be conducted by a professional, qualified, funeral director, but you also spare your loved ones from having to make many difficult and unpleasant decisions during the period of bereavement.
General Package price starting from 25,000 to 60,000
Standard Packages price starting from 60,000 to 150,000
VIP Packages price starting from 150,000
50 Years of Experience
Our Gallery

"The Latest & Largest Ransivige In Sri Lanka Which Is Present By
Chandra Panagoda & Company" "For Reservation"
We are trusted
Testimonials
To all the staff, from the bottom of my heart, thank you for making my mother's final wishes come true in such a dignified way.
I just wanted to say thank you for the kindness and compassion you gave us when arranging Dad's funeral. Everything went well.
Thank you all for your support and assistance for my beloved wife's funeral. On the day, the whole occasion was handled with such compassion and calm professionalism.
This is just a quick note from the extended family to thank you for all the help, support and guidance on the day of the aunt's funeral.
We just wanted to pass on our heartfelt thanks for the planning and support that you provided for the funeral of our father.
I wanted to say how much it meant to us to have you looking after all the arrangements. I can't put into words what a comfort it was to have such a caring service helping us through such a difficult time.